Finding the Perfect Traditional Mix in Local Advertising
Twenty East Advertising, in Tyler, Texas, is a local advertising agency that knows that when it comes to marketing in 2020, traditional advertising is often overlooked in today's digital world.   Some people feel that traditional modes are an outdated way to advertise. But that couldn't be farther from the truth, especially when it comes to focusing on your local community.
Because of recent world events, there's been a significant surge in social media use, leading to a frenzy of marketing on such platforms as Facebook, YouTube, and Twitter. This is all well and good, but studies show that, with digital advertising, because of the massive amounts of digital ads we are served daily, it's easier to gloss over or "scroll on by" than with traditional advertising. When you're scrolling through your feed, how often do you remember the advertisements you saw? Do you remember the billboards on your commute to work? Do you recognize the Facebook ad from hearing the business name on the radio?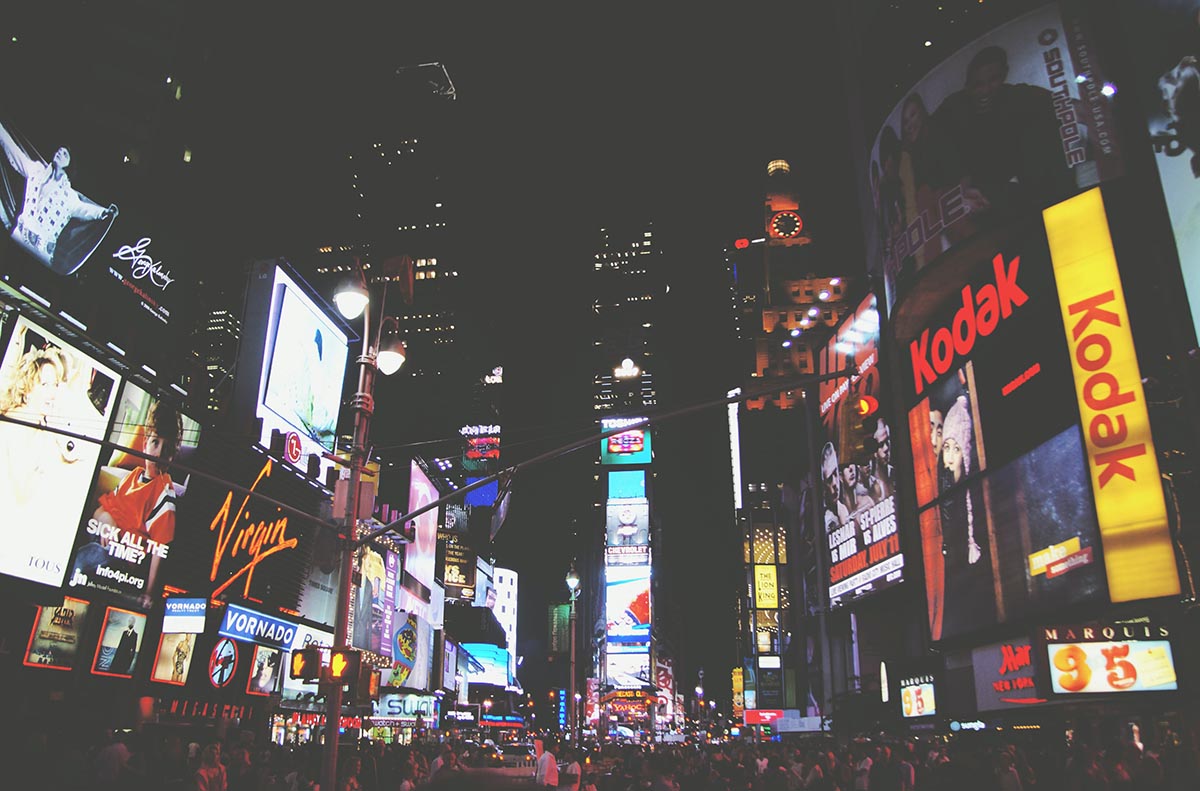 Despite the growth and popularity of online marketing, traditional advertising still has its place in an effective, overall marketing strategy, and it definitely isn't going away any time soon.
Check out a few things that are happening in the world of traditional advertising:
When you're looking to advertise your business, the first thing is to plan a marketing strategy that works for you. Do your homework. Be knowledgeable as to who your customer base is and target your marketing specifically to them.  Keep in mind these proven tips for successful planning, marketing, and advertising.
Focus on your branding. Do you have an interesting, enticing brand? Do you have a clear message? Having a unique, understandable, memorable brand makes sure you get noticed and remembered.
Especially if you're a smaller business, looking local might be the key to your success. Many companies try to cast their nets too far afield, rather than looking closer to home. Local advertising within your immediate community can make a big difference when it comes to promoting your company.
Aim your focus towards the people most likely to benefit from your business. Often that's closer to home than people realize.
It's important to think about what demographics you're targeting. Traditional media is particularly effective within older demographic groups. Mediums such as radio, print (newspapers, magazines, mailers, etc.), and traditional television are still viable marketing platforms, especially when focused on their main consumers- those usually over the age of 50.
Especially in more rural communities, age can be a large part of the area's demographic. Again, focusing on your local community can make a big difference in effective marketing.
In smaller communities, direct mail can be a really effective marketing technique. We've become accustomed to our email box being full of junk mail, and quickly delete anything we're not interested in seeing. But direct mail is becoming rarer, and people are more likely to read something that's immediately in their hands, from a local business they're familiar with.
Radio is an underutilized advertising medium, but it is ideal for reaching a local consumer base. Try incorporating techniques such as sponsoring local events and advertising on your community radio station. Don't underestimate the power of word of mouth networking, especially in more rural communities.
Internet radio and blogs are also gaining in popularity and can be a great place for marketing. Blogs are especially looking for sponsors. If you find someone putting out an active blog that focuses specifically on your consumer base, that can be a perfect spot to place your business's message. As a relatively new area for sponsorship advertising, blogs are a great way to reach a target consumer market.
Billboards and other outdoor advertising mediums continue to make a significant impact on potential customers. Billboards deliver messages that are often more personal, memorable, and they often have more "notice time."  Billboards can be less expensive than other mediums of advertising and can be especially effective in high traffic areas. Because people see them every day, it builds a sense of familiarity or brand awareness for your advertising audience.
Television is still a big player in the marketing world, especially with streaming services like Hulu and Pluto gaining significant popularity. According to recent studies, TV has 1/3 of the market when it comes to money spent on advertising. The average American spends four hours a day watching television. That's a huge span of time to catch someone's attention for your business.
When it comes to television, trying to get your advertisements on national stations can be very expensive. Advertising on local stations allows you to focus more fully on a specific client base while spending less money.
To be the most effective, consider applying not just one or two of these strategies. A multi-faceted approach is often best. Play around with combinations of multiple advertising platforms to find what works best for your business and your customers.
At Twenty East Advertising, we've been helping Texas businesses grow for over 20 years.  Ready to take your advertising to the next level with the strategic planning of both Digital and Traditional advertising mediums?  Give us a call and let's get started!