Tips to Optimize Your Branding
In today's business world, it's all about finding a balance between traditional advertising such as billboards, tv, radio, mailers/flyers, etc., and digital advertising.
Optimizing your brand is crucial when it comes to marketing your brand in the most efficient way.
Whether you're working with a full-service advertising agency, a digital advertising agency, or marketing your brand yourself, brand optimization is necessary to your business' success.
When you optimize your brand, you're looking ahead at potential pitfalls and observing your business and its brand from a critical perspective. This critical look is necessary for numerous reasons. Not the least of which is that unless you take the time for this step, you'll never see where your brand's weaknesses—as well as strengths, are.
It's also an essential preventative step. Today's consumer industry revolves around reviews – particularly online reviews. Negative reviews can do a great deal to make or break a company.
Optimizing your branding is an excellent way to see the issues and fix them before a customer finds a reason to write a bad review.
Tips:
Focus on your message vs. just your logo, graphic design, creative design, and image. People are very into what a business stands for. Especially in today's more aware, competitive online world. What are you showcasing, and how is it coming across to potential customers?
Get an outsider's eye. This could come in many forms, but it's important because it's more critical. We can be blind to our own work and a business that means a lot to us.
Too often, businesses fail because they're too stubborn to take a close look at their faults and fix them. Don't let your pride blind you to areas that could be improved.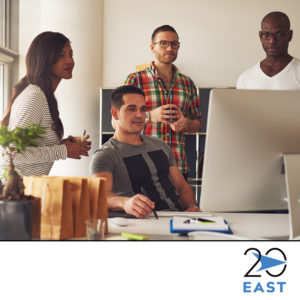 Your brand should focus on your story. In such a competitive market, it's important to know your audience and stand out to them.
Ask Yourself:
What are you trying to put out to the world?
What's your message?
How do you want your audience to see you/your business?
How are you unique?
How do you stand out against the competition?
These are essential questions to ask yourself as you look at optimizing your branding.
It's also important to ask these questions from multiple angles. Look at your mission statement. Your logo. Your graphic design. Your website. Your social media presence. Each of these needs scrutiny when it comes to honing your brand's message and storyline.
Optimizing your brand means crafting your message and focusing on your target for greater success.
Here are more questions to consider:
Is your brand easily recognizable?
Are your image and message consistent across different marketing platforms?
Is there a "call to action" for your audience to follow or that incentivizes them?
What visual, written, verbal, and artistic messages are you putting out there, and are they effective?
Is there a connection between your brand message and your current/future customers?
Does your brand reflect everything it should?
Does it embody your personal vision and ideals for your business?
What does it communicate to your audience?
Does it promote future business growth?
Perhaps most importantly to today's rapidly growing and changing world: is your brand relevant, and will it continue to stay relevant?
Optimize your website by ensuring your website's SEO is on top of the game and stays up to date.
If your site isn't on the first page of a search engine, chances are it won't get noticed by potential clients. Make sure your brand is relevant, and the content works for SEO purposes and showcases the best for customers.
This means that the content should be attractive and contain necessary keywords, etc., for search engine optimization.
Don't neglect your social media.
Keep up with it on a regular basis.
Use multiple platforms to project your message and brand to potential customers, and maintain a connection with current customers.
Some platforms are free or cost very little money. This makes them particularly useful to take advantage of when it comes to marketing. Social media is a key to connect with and interact with customers. What's more, they offer countless ways to utilize and focus your marketing specifically towards your brand's target audience.
As mentioned earlier—don't shy away from the hard stuff. Stay up to date on how your company is doing in terms of analytics. This can be a weak point for many, as it's hard to face when we might not be doing well or getting off track. But it's important to see all the angles—especially the weak points. They can sneak up on us but exist so we can best learn to improve.
We can't fix them unless we face them.
Brand awareness, properly marketing your brand, and optimizing your brand are the necessary steps for success in today's business world. It can also be overwhelming.
The good news is, trusted, experienced marketing companies like Twenty East Advertising are here to help!